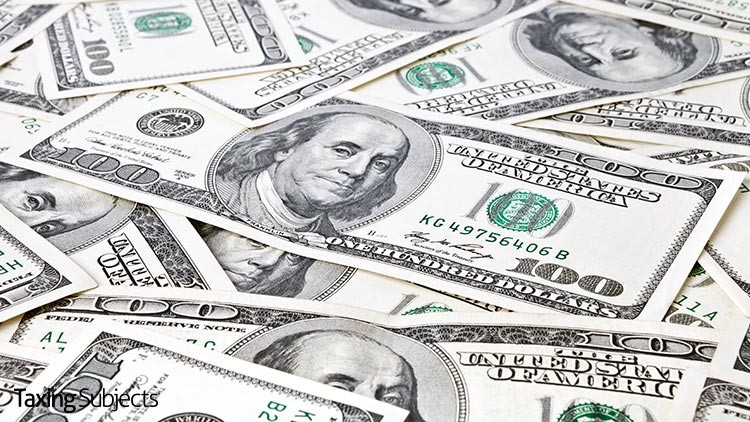 The Internal Revenue Service has a little excess cash it would like to get rid of. It comes in the form of unclaimed income tax refunds for taxpayers who didn't file a 2016 tax return.
The unclaimed refunds are worth some $1.5 billion and the IRS says about 1.4 million individual taxpayers could have a share in the haul if they file a 2016 return. But they need to do it quickly.
"The IRS wants to help taxpayers who are owed refunds but haven't filed their 2016 tax returns yet," said IRS Commissioner Chuck Rettig. "Time is quickly running out for these taxpayers. There's only a three-year window to claim these refunds, and the window closes on July 15. To claim the refund, a return for tax year 2016 must be filed by July 15, 2020."
IRS Notice 2020-23 extended the due date for filing tax year 2016 returns and claiming refunds for that year to July 15 because of the COVID-19 pandemic. To claim and collect a tax year 2016 refund, taxpayers must file their 2016 tax returns with the IRS no later than July 15.
The midpoint for the unclaimed 2016 refunds, the IRS notes, is $861 — that means half of the refunds are more; half are less. As the commissioner mentioned, there is a three-year period where the refunds can be claimed. After the July 15 tax deadline, any refunds that remain unclaimed become property of the Treasury.
No Penalty to File Late
If a refund is involved, there's no penalty for filing late. But there are a few things to keep in mind. Taxpayers seeking a 2016 tax refund should know that their checks may be held if they have not filed tax returns for 2017 and 2018. In addition, the refund will be applied to any amounts owed to the IRS or a state tax agency and may be used to offset unpaid child support or past due federal debts, such as student loans.
There is another potential loss to consider for those who don't make the July 15 filing deadline. Besides the potential loss of the waiting refund, the taxpayer who doesn't file for 2016 may miss out on the Earned Income Tax Credit (EITC). For 2016, the EITC was worth as much as $6,269.
The EITC helps individuals and families whose incomes are below certain thresholds. The thresholds for 2016 were:
$47,955 ($53,505 if married filing jointly) for those with three or more qualifying children;
$44,648 ($50,198 if married filing jointly) for people with two qualifying children;
$39,296 ($44,846 if married filing jointly) for those with one qualifying child, and;
$14,880 ($20,430 if married filing jointly) for people without qualifying children.
The IRS says you should get paperwork in order now.
Taxpayers who are missing Forms W-2, 1098, 1099, or 5498 for the years 2016, 2017 or 2018 should get copies from their employer, bank or other payer. If they can't get copies, taxpayers can order a free wage and income transcript at IRS.gov using the Get Transcript Online tool.
As an alternative, taxpayers can mail Form 4506-T to request a wage and income transcript, which shows data from information returns filed with the IRS such as Forms W-2, 1098, 1099, Form 5498 and even IRA contribution information. The information on the transcript can be used to file the corresponding tax return.
IRS figures show Texas with the largest estimated number of taxpayers with possible 2016 refunds at 143,400 taxpayers. Vermont has the smallest number with 2,800. Alaska leads with the largest median refund amount at $979. Idaho has the lowest median refund: $727.